An Integrated Approach to Enhance AUDIO VISUAL EXPERIENCES
Custom Professional Audio & Visual Solutions with Design Support, Installation, Integration & Lifecycle Service Support Only from the Award-winning Team at Stark Tech.
Video Walls & Digital Signage
LED signage and video walls to create dynamic environments that boost quality, relay important information, and enhance performance.
Manage audio levels and provide remote operation to reduce errors and improve quality of service.
Indoor and outdoor performance and audio systems with distributed technology to integrate the right solution for your building.
Improve speech privacy in open-plan spaces to reduce distractions with soothing ambient sounds.
Public Address / Intercom
Clear and concise communication for seamless routine and emergency announcement situations.
Crisis Management Systems
One button push for intercom, emergency notification, automated lockdown, visual and audible alerting.
Assisted Listening Systems
Communicate clearly and easily with one-way or two-way flexible options. ADA compliant.
OEM certified to install, commission, and support to the latest industry standards. Proud participating members of Avixa.
Enhance Visitor Experience with High-Performance Tech
With access to a range of manufacturers and equipment, our industry-certified professional audio/visual team offers a full array of professional audio/visual solutions and full design and installation.
With access to a range of manufacturers and equipment, and years of combined experience in the industry, our certified Pro A/V team can provide both complete design and installation services. Whether we're installing state-of-the-art audio and visual system equipment into your performance venue or integrating high-tech security systems into your school facility, we can help you get the job done with ease and on budget.
Our team of professional audio and visual integrators at Stark Tech have over 150 years of combined experience in high-performance a/v technology and installations that meet the latest industry standards. With an audio-visual installation, your company can improve in-house communication and conferencing, promote your company's brand, and create an engaging environment that adds value to your building or business.
The team at Stark Tech can create a stunning and memorable audio/visual experience in any existing or new construction space. Leverage the latest technology to incorporate virtual participants from remote locations in meetings or conferences, create visual aids and wayfinding for guests to your facility, or communicate important messages throughout your building when necessary. While these systems can be incredibly dynamic with unlimited uses, building managers can control lighting and other devices from a single interface, thus having more control over power distribution throughout a single facility or a portfolio of buildings.
Whether your audio-visual project is new construction or a retrofit, our audio-visual integrators can design a solution specific to your needs, budget, and challenges. We can provide ongoing support to ensure your system continues to perform at the same quality level as it did on day one. Our team is proud to be a participating member of AVIXA. This non-profit organization serves as an industry hub for audio/visual integrators, which provides training and certification to experts trained to understand your project and design an installation that fits your needs and budget while adhering to the latest industry standards.
discover more about our professional audio visual integration
Managing energy consumption is a continuous process of data analysis and maintaining facility assets to perform at their peak. Our holistic approach to energy management provides a 360-degree view of that efficiency.
We leverage building automation to monitor and control energy use throughout your facility.
We identify power quality issues to extend equipment lifespan and prevent critical energy disturbances.
Our focus involves integrating proven methods to improve your building's energy management solution.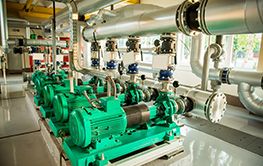 We can guide your team to select the best equipment that fits your energy management plan.
We collect data to maximize your building efficiency, improve performance and plan for scalabilty.
Our team of award-winning technicians provides operation, maintenance, and building repair services.
We can work with your onsite team to manage and maintain the assets that support your energy management plan.
Our team of expert service technicians can identify and protect your building management assets.
WHAT OUR CUSTOMERS ARE SAYING
Our clients recognize and value our distinctive and validated approach. No other organization matches our combination of building and energy systems expertise, analytics platform, engineering, & IT network professionals.  
Tell us about your project needs
Our turnkey approach ensures technology and engineering aligns to financial, sustainability, & efficiency goals.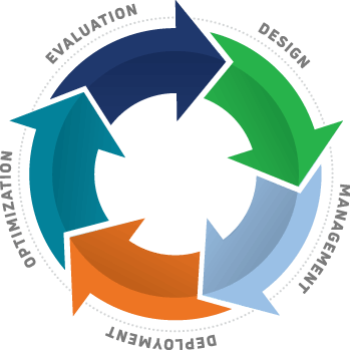 Connect with a Stark Rep Today
Stark Tech is a market leading turnkey provider with core expertise in building services and renewable technology applications. We specialize in creating customized integrated solutions that align energy efficiency and sustainability goals with the right technology and equipment.
After submitting the project request form, a Stark Tech representative will contact you within 48 hours. Also, you will receive regular email updates regarding the status of your request during the assessment process, along with additional information to help you make your decision.