We Enhance Sustainable Environments by Infusing Technology Designed to Maximize the Operational Output of Building Efficiency.
CHOOSE THE RIGHT SOLUTION FOR YOUR CRITICAL ENVIRONMENT
Our turnkey services and engineering support capabilities can be provided separately or combined for an integrated solution that delivers the results needed to achieve your optimization goals and objectives.  
Turnkey Project Management
End-to-End support from concept and design through project management & commissioning to scope and budget.
Our building technologies service can unlock untapped savings by controlling & managing your energy use.
Command center live monitoring, strategic action and service that minimize operational disruptions and optimize performance.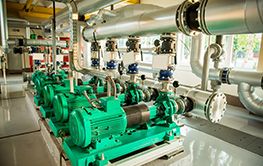 Engineered solutions for HVAC, critical power, thermal applications to control temperature, humidity & IAQ.
Factory-trained & certified OEM service provider, including start-up, configuration & inspection qualification. 
Clean-tech solutions, including solar development consulting, energy master planning,  and implementation.
CHOOSING THE PATH TO SUSTAINABLE SEMICONDUCTOR MANUFACTURING
Consumers are driving sustainable solutions across many industries, including semiconductors. Choosing a net-zero scenario is more than just an environmentally friendly option – it's a business strategy.
Specific to our Florida market, we offer mechanical and electrical solutions to owners delivering world-class HVAC system maintenance, service, and installation services. Our dedicated team provides comprehensive client services from existing buildings to test & balance new construction.
Semiconductor demand is expected to double by 2025. Electrification is driving much of that growth and will use up to 70% more semiconductor devices than mobile phones, TVs, and PCs combined. With such rapid growth comes an increasing need for action on climate change. Stark Technology is committed to collaborating with semiconductor companies to help them become net zero-emitting operations by 2050.
To get on a net-zero trajectory by 2030, the semiconductor industry would benefit from a coordinated effort to fully apply current strategies while simultaneously developing and adopting new technologies. Semiconductor companies can learn from other industries and how they use this strategy to make an impact. The semiconductor industry has a unique opportunity to lead in reducing carbon emissions. The semiconductor industry is the largest energy consumer, with its global footprint for electricity consumption increased by about 50% between 2014 and 2020 as demand for new technologies continues to grow. The semiconductor industry is also one of the fastest-growing industries in terms of greenhouse gas (GHG) emissions.
A net-zero scenario is not just an environmentally friendly option. It's a business strategy. By 2050, every semiconductor company would need to shift toward a more proactive and innovative approach—and that means making a more significant investment in decarbonization, innovating new supply chain models, and showing a willingness to experiment. The semiconductor industry is a key driver of economic growth, but it also faces significant challenges in terms of its impact on the environment. The semiconductor industry consumes about 10% of the world's electricity and generates more than 2 million tons of CO2 yearly.
Stark Tech has worked with many companies and organizations to help them reduce their environmental impact. From establishing sustainability goals and improving processes to identifying opportunities for process simplification, Stark Tech can help you create a roadmap of sustainable improvements that will save money and make your company a leader in sustainability.
WHAT OUR CUSTOMERS ARE SAYING
Our clients recognize and value our distinctive and validated approach. No other organization matches our combination of building and energy systems expertise, analytics platform, engineering, & IT network professionals.  
sustainability is closing the consumer confidence gap
As demand for sustainable products accelerates in the semiconductor industry, companies that are proactive in aligning with purpose-driven efforts will continue to close the consumer confidence gap.
Centralizing data in manufacturing plants can reduce machine downtime by 50% annually.
According to Accenture research, semiconductors designed for reuse can boost profits by 16%.
Modifying business models in the semiconductor industry can reduce CO2 emissions by 45%.
According to a Harvard study, the information technology industry is responsible for 3% of CO2 emissions.
Tell us about your project needs
Our turnkey approach ensures technology and engineering aligns to financial, sustainability, & efficiency goals.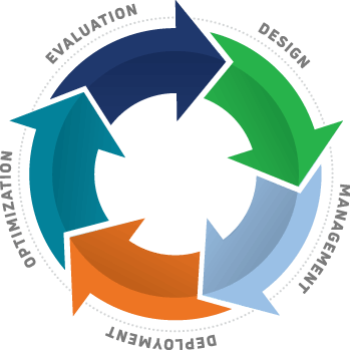 Connect with a Stark Rep Today
Stark Tech is a market leading turnkey provider with core expertise in building services and renewable technology applications. We specialize in creating customized integrated solutions that align energy efficiency and sustainability goals with the right technology and equipment.
After submitting the project request form, a Stark Tech representative will contact you within 48 hours. Also, you will receive regular email updates regarding the status of your request during the assessment process, along with additional information to help you make your decision.