Smart Building Technologies that Modernize, Future Proof Infrastructure for Total Optimization
Through the complex IP-based internet of things (IoT), master systems integration plays an integral role in providing actionable insights and automation protocols to achieve energy efficiency .
Building Technologies THAT UNLOCK EFFICIENCY AND SAVINGS
Delivering Building Solutions Systems that Drive Productivity, Safety & Comfort.
With a worldwide shift to digitization and electrification using complex IP-based building automation systems, Stark Tech delivers actionable insights through data-driven analytics and automation technology. Our solutions reduce waste, improve efficiency, and ultimately improve the bottom line.
With a worldwide shift to digitalization and electrification through the complex IP-based internet of things, master systems integration (MSI) plays an integral role in driving actionable insights and automation protocols designed to achieve energy efficiency goals.
Today, the building industry is responsible for high loads of energy demand and greenhouse gas emissions at nearly 40%, according to Architecture2030. Master systems integrators, like Stark Tech, integrate mechanical and electrical systems at enterprise, campus, and individual site levels for streamlined communication between the systems.
How this works is through an MSI approach in which the platform aggregates and normalizes the data streams to deliver actionable data in real-time. The data can help reduce energy consumption and alert facilities managers to inefficiencies within assets through fault detection and diagnostics.
The ability to manage and monitor every connected asset within the facility through a single pane of glass gives the end-user more control over the performance of their facilities. MSIs are able to customize solutions that connect disparate technology systems, including building management systems, power and utility meters, protective systems, professional audio and visual technology, and integrated renewable energy systems for seamless communication.
This unified building approach facilitates interoperable automation and communication enabling systems management through a single pane of glass, which provides customized dashboards for instant understanding of performance.
Stark Tech takes single pane of glass monitoring to the next stage. As facilities optimization experts, our integration specialists evaluate the building conditions and develop strategies that address pain points, including traditional and common efficiency improvement activities. Through years of experience, tribal knowledge, and best-in-class technology, we help end users reduce their environmental impact through the facility optimization process.
CHOOSE THE RIGHT SOLUTION FOR YOUR WORKING ENVIRONMENT​
Our turnkey services and engineering support capabilities can be provided separately or combined for an integrated solution that delivers the results needed to achieve your optimization goals and objectives.  
Turnkey Project Management
End-to-End support from concept and design through project management & commissioning to scope and budget.
Command center live monitoring, strategic action and service that minimize operational disruptions and optimize performance.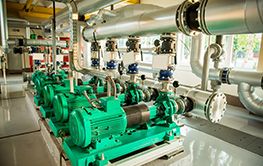 Engineered solutions for HVAC, critical power, thermal applications to control temperature, humidity & IAQ.
Factory-trained & certified OEM service provider, including start-up, configuration & inspection qualification. 
Battery energy storage systems and engineering support for large-scale deployments and microgrid applications.
Clean-tech solutions, including solar development, energy master planning, consulting, and implementation.
WHAT OUR CUSTOMERS ARE SAYING
Our clients recognize and value our distinctive and validated approach. No other organization matches our combination of building and energy systems expertise, analytics platform, engineering, & IT network professionals.  
Tell us about your project needs
Our turnkey approach ensures technology and engineering aligns to financial, sustainability, & efficiency goals.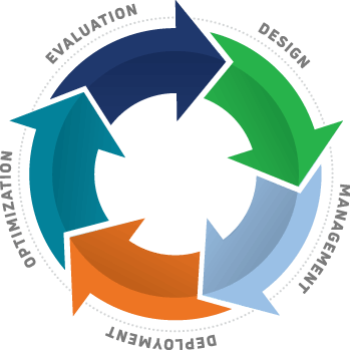 Connect with a Stark Rep Today
Stark Tech is a market leading turnkey provider with core expertise in building services and renewable technology applications. We specialize in creating customized integrated solutions that align energy efficiency and sustainability goals with the right technology and equipment.
After submitting the project request form, a Stark Tech representative will contact you within 48 hours. Also, you will receive regular email updates regarding the status of your request during the assessment process, along with additional information to help you make your decision.