Discover How Renewable Integrations Can Help at any Stage
Protect Your Energy Efficiency Investment by Ensuring Your Assets are Running at Peak Condition, Reduce Downtime and Improve the Lifespan of Your Buildings Energy Equipment with Round-the-Clock Support.
Assess and evaluate programs and technologies for private and government sector clients throughout North America.
Site analysis, project design and engineering based on life-cycle modeling, single-source agent for scope of project, including permitting, installation, inspection, and commissioning.
Feasibility studies for small- and utility-scale wind, solar PV, and biomass energy projects, evaluating new technologies and economic impact.
Renewable development consulting services for large-scale solar energy development initiatives, coordinating and reviewing all engineering and project designs and implementation work.
Assist our public sector clients in developing and maintaining policies that support a sustainable, cleaner energy economy.
Software to digitize and automate utility management with energy monitoring and optimization support.
renewable energy integrations ENHANCES PRODUCTIVITY
Consulting and project development focused on renewable energy and efficiency technologies.
With a worldwide shift to digitization and electrification using complex IP-based building automation systems, Stark Tech delivers actionable insights through data-driven analytics and automation technology. Our solutions reduce waste, improve efficiency, and ultimately improve the bottom line.
The evolution from fossil fuels to renewable energy sources is inevitable. More assets are electrifying; more government incentives are available to support renewable integrations; and more corporations are implementing environmental social governance (ESG) criteria into their values.
Understanding practical and sustainable ways to integrate high-quality services and clean technology into energy strategies can be complex, but necessary to achieve carbon reduction goals. Whether it's public or private applications, implementing an energy management strategy that combines efficiency technology with renewable applications requires baseline information to benchmark and trend data overtime. Stark Tech has created tools to benchmark and assess performance and create cost avoidance recommendation strategies to address inefficiencies and ways to reduce greenhouse gas emissions caused by the current state of operations.
For commercial and industrial applications, Stark Tech serves as an owner's engineer on energy projects, offering expertise in developing and deploying renewable energy and energy efficiency technologies that will achieve the building's mission and meet goals and objectives identified for the business. This may include assessing the financial impact of integrating PV solar and battery energy storage as components of a microgrid to support a campus or critical environment. In conjunction with, or implemented separately, it may include auditing and benchmarking a portfolio of buildings to identify and compare high energy efficient buildings against lower performing buildings. Then, providing recommendations to implement energy efficiency strategies and technology to elevate the lower performing buildings to improve energy efficiency and reduce costs.
Similarly, Stark Tech works with state and federal government agencies to develop clean energy roadmaps and feasibility studies to evaluate ideal advanced technologies based on environmental conditions and economic impact. In addition, our team has developed proprietary software for energy benchmarking and reporting programs to standardize reporting and key performance indicators across agencies
CHOOSE THE RIGHT SOLUTION FOR YOUR WORKING ENVIRONMENT​
Our turnkey services and engineering support capabilities can be provided separately or combined for an integrated solution that delivers the results needed to achieve your optimization goals and objectives.  
Turnkey Project Management
End-to-End support from concept and design through project management & commissioning to scope and budget.
Our building technologies service can unlock untapped savings by controlling & managing your energy use.
Command center live monitoring, strategic action and service that minimize operational disruptions and optimize performance.
Factory-trained & certified OEM service provider, including start-up, configuration & inspection qualification. 
Battery energy storage systems and engineering support for large-scale deployments and microgrid applications.
High-quality skid systems with engineering for compressed air, liquid applications, landfill, biogas & wastewater.
WHAT OUR CUSTOMERS ARE SAYING
Our clients recognize and value our distinctive and validated approach. No other organization matches our combination of building and energy systems expertise, analytics platform, engineering, & IT network professionals.  
Tell us about your project needs
Our turnkey approach ensures technology and engineering aligns to financial, sustainability, & efficiency goals.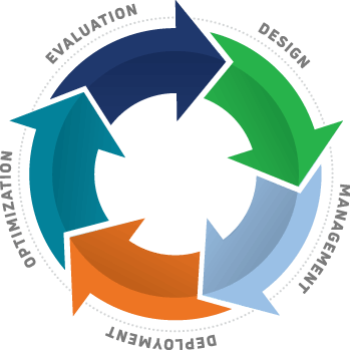 Connect with a Stark Rep Today
Stark Tech is a market leading turnkey provider with core expertise in building services and renewable technology applications. We specialize in creating customized integrated solutions that align energy efficiency and sustainability goals with the right technology and equipment.
After submitting the project request form, a Stark Tech representative will contact you within 48 hours. Also, you will receive regular email updates regarding the status of your request during the assessment process, along with additional information to help you make your decision.