Stark Tech provides integrated solutions for the total optimization of commercial & industrial spaces, landfill operations, and utilities.
Energy Solutions Designed FOR EVERY WORKING ENVIRONMENT
Stark Tech is a single-source provider bringing expertise in engineering and optimization strategies, aligning technology and analytics to facilities management and service plans designed to meet customers' goals.
COMMERCIAL & INDUSTRIAL ENVIRONMENTS
Turnkey implementation, master systems integration,  equipment, and facilities management.
Turnkey, design, engineering, manufacture solutions in renewable natural gas plants, energy storage, & solar 
Turnkey design and build for comprehensive cleanroom and critical applications and equipment.
Stark Tech specializes in creating customized facilities management solutions that align your energy efficiency goals and sustainable strategies to the right management systems and equipment.
Stark Tech is a market-leading clean-tech provider of intelligent building and energy solutions. We deliver customized sustainability and
Environmental, Social, and Governance (ESG) – focused technology
designed to meet our customers' goals and objectives. Our core expertise is in building services and renewable energy production, fusing our in-house capabilities with innovative, engineered solutions and services. We aim to keep our customers' facilities and businesses aligned with their mission while supporting sustainability initiatives. Our highly agile and collaborative team works to ensure the successful execution of construction schedules and budgets, technology installation, and commissioning. Once the project is up and running, our service by command center operations is available with customized maintenance agreements and 24/7 emergency response to optimize uptime and energy efficiency throughout the lifecycle. Our team's "can do" attitude has enabled us to work on some of the world's most complex and exciting projects, including highly secure government buildings, live monitoring of national large-scale real-estate portfolios, and state-of-the-art construction projects that require future-proofing of infrastructure technology support. Innovation is in our DNA because customer service is at our core!
70%
The Crystal Building is the world's largest permanent display site dedicated to the research of sustainable structures and produces 70% less carbon dioxide than buildings of comparable scale.
21%
Curabitur fringilla lacus mattis elit mattis gravida. Curabitur dictum, sapien ut fermentum laoreet, erat odio consectetur mi, id dapibus sem augue id mi.
52%
Curabitur fringilla lacus mattis elit mattis gravida. Curabitur dictum, sapien ut fermentum laoreet, erat odio consectetur mi, id dapibus sem augue id mi.
CHOOSE THE RIGHT SOLUTION FOR YOUR WORKING ENVIRONMENT
Our turnkey services and engineering support capabilities can be provided separately or combined for an integrated solution that delivers the results needed to achieve your optimization goals and objectives.  
Turnkey Project Management
End-to-End support from concept and design through project management & commissioning to scope and budget.
Master Systems Integration with live monitoring & automated controls, actionable insights & optimization strategies.
Command center live monitoring, strategic action and service that minimize operational disruptions and optimize performance.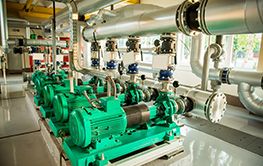 Engineered solutions for HVAC, critical power, and boiler and combustion applications to control temperature, humidity, IAQ
Factory-trained & certified OEM service provider, including start-up, configuration & inspection qualification. 
Battery energy storage systems and engineering support for large-scale deployments and microgrid applications.
Clean-tech solutions for national accounts, including solar consulting, energy master planning, and implementation.
High-quality skid systems with engineering for compressed air, liquid applications, landfill, biogas & wastewater treatment.
WHAT OUR CUSTOMERS ARE SAYING
Our clients recognize and value our distinctive and validated approach. No other organization matches our combination of building and energy systems expertise, analytics platform, engineering, & IT network professionals.  
Why Consider An Energy & Facilities Optimization Provider?
Existing to disrupt industries facing fundamental shifts on legacy practices, Stark Tech challenges the status quo and provides leadership and solutions to reduce greenhouse gas emissions. 
REQUEST A FREE PROJECT ASSESSMENT PLAN
Stark Tech has a long history of renewable energy and facilities management. Our unique six-step process accounts for all phases of development & commissioning processes.
Customer Requirements & Evaluation;
Project design and engineering based on life-cycle modeling and forecasting;
Evaluation, selection, and coordination of project vendors and sub-contractors;
Project permitting and jurisdictional post-installation inspection;
Project Implementation & Construction Management;
Final system commissioning and benchmarking.