Stark Tech Provides Energy Solutions for the Total Optimization of Commercial & Industrial, Sustainable, and Critical Environments
ENERGY SOLUTIONS DESIGNED FOR EVERY WORKING ENVIRONMENT
Stark Tech is Your Single-Source Provider for Energy Solutions Tailored to Your Working Environment
COMMERCIAL & INDUSTRIAL ENVIRONMENTS
Turnkey implementation, master systems integration,  equipment, and facilities management.
Turnkey, design, engineering, manufacture solutions in renewable natural gas plants, energy storage, & solar 
Turnkey design and build for comprehensive cleanroom and critical applications and equipment.
WHAT OUR ENERGY SOLUTIONS CAN DO FOR YOU
We Empower Efficiency, Sustainability, and Cost Savings That Optimize Your Working Environment
Stark Tech is a market-leading clean-tech provider of intelligent building and energy solutions. We deliver customized sustainability and
Environmental, Social, and Governance (ESG) – focused technology
designed to meet our customers' goals and objectives. Our core expertise is in building services and renewable energy production, fusing our in-house capabilities with innovative, engineered solutions and services. We aim to keep our customers' facilities and businesses aligned with their mission while supporting sustainability initiatives. Our highly agile and collaborative team works to ensure the successful execution of construction schedules and budgets, technology installation, and commissioning. Once the project is up and running, our service by command center operations is available with customized maintenance agreements and 24/7 emergency response to optimize uptime and energy efficiency throughout the lifecycle. Our team's "can do" attitude has enabled us to work on some of the world's most complex and exciting projects, including highly secure government buildings, live monitoring of national large-scale real-estate portfolios, and state-of-the-art construction projects that require future-proofing of infrastructure technology support. Innovation is in our DNA because customer service is at our core!
70%
The Crystal Building is the world's largest permanent display site dedicated to the research of sustainable structures and produces 70% less carbon dioxide than buildings of comparable scale.
CHOOSE THE RIGHT ENERGY SOLUTION FOR YOUR ENVIRONMENT
Diverse Energy Solutions for Enhanced Efficiency, Sustainability, & Cost Savings for Every Environment
Turnkey Project Management
End-to-End support from concept and design through project management & commissioning to scope and budget.
Master Systems Integration with live monitoring & automated controls, actionable insights & optimization strategies.
Command center live monitoring, strategic action and service that minimize operational disruptions and optimize performance.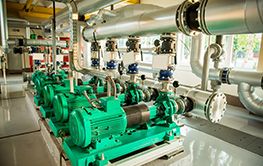 Engineered solutions for HVAC, critical power, and boiler and combustion applications to control temperature, humidity, IAQ
Factory-trained & certified OEM service provider, including start-up, configuration & inspection qualification. 
Battery energy storage systems and engineering support for large-scale deployments and microgrid applications.
Clean-tech solutions for national accounts, including solar consulting, energy master planning, and implementation.
High-quality skid systems with engineering for compressed air, liquid applications, landfill, biogas & wastewater treatment.
HOW ENERGY SOLUTIONS HAVE TRANSFORMED WORKING ENVIRONMENTS
Gain Insights from Real Success Stories, Actionable Strategies, and Inspiration for Informed Decisions
In a quick 16-week turnaround, Stark Tech was able to install dehumidifiers to maintain tight humidity control in order to achieve the cleanroom conditions needed to convert the 306,000 sq. ft. warehouse into a mass production site.
TESSY PLASTICS
Critical Power and
Cleanroom Standards
In a green architecture design, Stark Tech incorporated a vegetated lower roof and photovoltaic collector on the upper roof with integrated temperature and lighting controls to maintain parameters that save energy and cost.
BUFFALO STATE UNIVERSITY
Protective Systems and
Master Systems Integration
The project is a 350 scfm waste water treatment plant. "The ability to capture biogas from our sewage (and transform it into RNG) is the type of innovative project that will help us reach our renewable energy goals sooner rather than later. 
HAWAII BIOGAS
Design and Fabrication
of an RNG Skid System
WHY CONSIDER AN ENERGY SOLUTIONS & OPTIMIZATION PROVIDER?
Optimize Your Operations, Enhance Energy Efficiency, Meet Sustainability Goals, and Cost-Effectiveness
TELL US ABOUT YOUR ENERGY OPTIMIZATION PROJECT
Unlock Our Seamless Collaboration to Ensure Optimal-Tailored Energy Solutions to Your Goals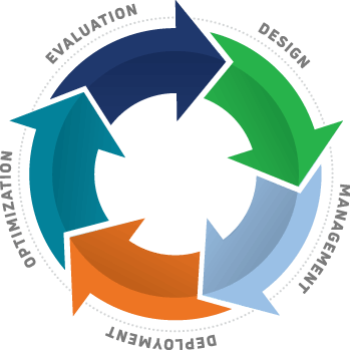 Connect with a Stark Rep Today
Stark Tech is a market leading turnkey provider with core expertise in building services and renewable technology applications. We specialize in creating customized integrated solutions that align energy efficiency and sustainability goals with the right technology and equipment.
After submitting the project request form, a Stark Tech representative will contact you within 48 hours. Also, you will receive regular email updates regarding the status of your request during the assessment process, along with additional information to help you make your decision.