Design & Deploy Turnkey Solutions for Total Optimization
The future of energy is fully integrated
Whether it's resolving ongoing issues, energy efficiency-related, or concerns about budgeting and scheduling, Stark Tech works with you to achieve your goals with end-to-end comprehensive support
Client alignment through entire engineering process to understand system requirements for design.
End-to-end project management with single-source accountability with open book schedule and cost guarantees.
Chiller optimization, service and repairs, maintenance plans for new construction, renovations, and upgrades.
Performance commissioning with functional testing of equipment on new construction and retrofit projects.
intelligent building and energy designs for any environment
Single source accountability gives control back to the end user; offers expedited schedules and maintains budget criteria with transparency at every stage of the process
Stark Tech can provide you with the specific equipment required for safe learning environments but can work with you to integrate it into your existing building infrastructure.
Merging design and construction contracts into a turnkey single-source contract offers a more streamlined and efficient work process.  
Having source accountability allows the owner to focus on the best way to deliver the end product rather than slow downs due to miscommunication, scheduling misses, and change orders.
A turnkey approach keeps the owner in the know through every stage of the process with open book for alignment on progress, budget, and roadblocks. This ensures the project stays in scope of the vision, and facilitates clear communication about the end goals to all parties involved.  
It starts with streamlined communication between the single-source provider and the designers, architects, contractors and specialty contractors. Final projects are proven to implement the best design for the budget and mission. 
Working with one provider to handle all aspects of coordination and communication also often results in fewer changes and accelerated project timelines. It also adds budget and schedule accountability under the single source provider. 
Stark Tech prides its work on taking care of the customer at every stage of the process, keeping continuous lines of communication open with the owner of the project 
CHOOSE THE SERVICE FOR YOUR NEEDS
Our turnkey services and engineering support capabilities can be provided separately or combined for an integrated solution that delivers the results needed to achieve your optimization goals and objectives.  
Turnkey Project Management
End-to-End support from concept and design through project management & commissioning to scope and budget.
Master Systems Integration with live monitoring & automated controls, actionable insights & optimization strategies.
Command center live monitoring, strategic action and service that minimize operational disruptions and optimize performance.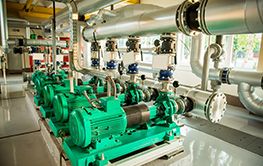 Engineered solutions for HVAC, critical power, thermal applications to control temperature, humidity & IAQ.
Factory-trained & certified OEM service provider, including start-up, configuration & inspection qualification. 
Battery energy storage systems and engineering support for large-scale deployments and microgrid applications.
Clean-tech solutions, including solar development, energy master planning, consulting, and implementation.
High-quality skid systems with engineering for compressed air, liquid applications, landfill, biogas & wastewater.
WHAT OUR CUSTOMERS ARE SAYING
Our clients recognize and value our distinctive and validated approach. No other organization matches our combination of building and energy systems expertise, analytics platform, engineering, & IT network professionals.  
Tell us about your project needs
Our turnkey approach ensures technology and engineering aligns to financial, sustainability, & efficiency goals.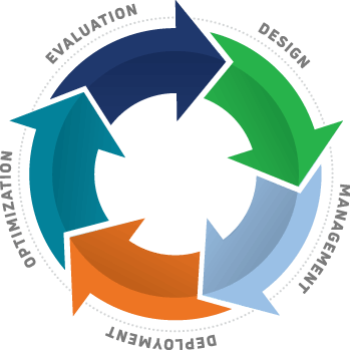 Connect with a Stark Rep Today
Stark Tech is a market leading turnkey provider with core expertise in building services and renewable technology applications. We specialize in creating customized integrated solutions that align energy efficiency and sustainability goals with the right technology and equipment.
After submitting the project request form, a Stark Tech representative will contact you within 48 hours. Also, you will receive regular email updates regarding the status of your request during the assessment process, along with additional information to help you make your decision.