MICROGRIDS AND SOLAR POWER
Self-sustaining energy systems to keep power Always on
Protect Your Energy Efficiency Investment by Ensuring Your Assets are Running at Peak Condition, Reduce Downtime and Improve the Lifespan of Your Buildings Energy Equipment with Round-the-Clock Support.
Small, modular microgrid solution designed and built in a controlled environment and installed on-site; capable of storing up to 1500 kwh and 750 KVA.
Integration with building management system for automatic discharge, scheduling, energy management strategies, and more control over cost and energy consumption.
Turnkey support for any stage of a project, offering pre-tested integrated solutions that achieve extensive quality control and the highest level of safety and economic dispatch.
Renewables integration to the microgrid applications, which includes anciliary integrations, battery energy storage, protective relaying, inverter, switchgear and tranformer connectivity.
Benefits of implementing microgrid technology
Untether building owners from the main electrical grid during times of power distruptions. 
Stark Tech specializes in Intelligent Building Solutions and is a leader in facility optimization, aligning technology with real-world experience across a diverse portfolio of capabilities.
Implementing a microgrid on site has several benefits, including untether building owners from the main electrical grid instead offering self-contained sources of energy to power assets. In addition, as more building owners integrate renewable energy sources, batteries can guarantee a smooth and continuous flow of electricity in times when there's a lag in the availability of power.
In addition, there are several benefits to implementing a battery energy storage strategy into your portfolio.
Benefits include:
Storing low-cost energy and consuming it during peak periods when electricity rates are higher allows a user to shift consumption and avoid higher charges.
Reduce dependency on the grid by guaranteeing a continuous energy supply during grid instability periods.
Renewable smoothing by storing excess power energy sources like wind and solar for times when the wind isn't blowing and the sun isn't shining.
Emergency backup to improve resiliency during power disruptions and outages.
CHOOSE THE SERVICE FOR YOUR NEEDS
Our turnkey services and engineering support capabilities can be provided separately or combined for an integrated solution that delivers the results needed to achieve your optimization goals and objectives.  
Turnkey Project Management
End-to-End support from concept and design through project management & commissioning to scope and budget.
Our building technologies service can unlock untapped savings by controlling & managing your energy use.
Command center live monitoring, strategic action and service that minimize operational disruptions and optimize performance.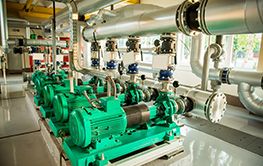 Engineered solutions for HVAC, critical power, thermal applications to control temperature, humidity & IAQ.
Factory-trained & certified OEM service provider, including start-up, configuration & inspection qualification. 
Battery energy storage systems and engineering support for large-scale deployments and microgrid applications.
Clean-tech solutions, including solar development, energy master planning, consulting, and implementation.
High-quality skid systems with engineering for compressed air, liquid applications, landfill, biogas & wastewater.
WHAT OUR CUSTOMERS ARE SAYING
Our clients recognize and value our distinctive and validated approach. No other organization matches our combination of building and energy systems expertise, analytics platform, engineering, & IT network professionals.  
Tell us about your project needs
Our turnkey approach ensures technology and engineering aligns to financial, sustainability, & efficiency goals.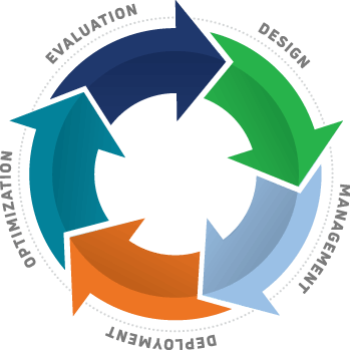 Connect with a Stark Rep Today
Stark Tech is a market leading turnkey provider with core expertise in building services and renewable technology applications. We specialize in creating customized integrated solutions that align energy efficiency and sustainability goals with the right technology and equipment.
After submitting the project request form, a Stark Tech representative will contact you within 48 hours. Also, you will receive regular email updates regarding the status of your request during the assessment process, along with additional information to help you make your decision.