An Integrated Approach to Enhance Safety Measures
Protective systems are vital to keeping building occupants comfortable, safe, and effective. Integrated systems improve communication and coordination when emergencies arise.
Regulate and control exterior, and interior door locks with unified lockdown devices.
High-resolution surveillance cameras with built-in analytics and recording features.
Manage public address, intercom, mass notification, digital signage, and synchronized clocks single interface.
Low contact, weapons screening solution that can be unified into the video surveillance solution.
Detect suspicious activity and automatically alert security to threats for investigation and action.
Streamline visitor processes and synchronize with access control system for an effective visitor management system.
Addressable control panels, emergency alerts, and advanced detection for  seamless communication.
Vape & Chemical Detection
Multi-sensor capable of detecting vape, smoke, THC, and sound abnormalities which can be integrated into security platform for instant alerts.
Keep Building Occupants Safe with Protective Systems
Our master system integration unifies building security infrastructure with building management systems for faster, more efficient, and potentially life-saving decisions in the field.
Stark Tech delivers actionable insights through automation technology integrated for Division 25 specs, streamlining communication to improve efficiency, reduce waste, and eliminate unnecessary costs.
As your protective systems partner, Stark Tech can provide scalable security solutions to protect your property, investment, and, most importantly, the occupants of your buildings. With nearly a dozen applications to achieve building security, our award-winning service professionals can provide responsive solutions such as intrusion detection and alarms to preemptive applications such as access controls and visitor management.
With a diverse selection of protective applications, our integrated solutions can be scaled to address your most concerning scenarios based on your building's unique needs. Our customized solution provides an easy-to-use interface for advanced levels of configurable, programmable logic to keep your building occupants safe and your investment secure. In addition, our integrated solution connects access controls with building management systems to reduce the complexity of transitioning to new technology less complex and time-consuming. When integrating with third-party systems, our solutions can be configured easily when leveraging standard industry protocols.
Lastly, our master system integration solution helps unify building security infrastructure with building management systems. The result is a faster, more efficient system that can potentially translate into life-saving decisions in the field. By removing the complexity of interfacing with new technology integrations, the Stark Tech protective systems solution enables building managers to leverage extensive capabilities to address their security needs while computing large data sets for analysis and evaluation reporting. Whatever your goal, Stark Tech protective systems can deliver a resilient solution for your building management needs.
discover more about our energy management solutions
Managing energy consumption is a continuous process of data analysis and maintaining facility assets to perform at their peak. Our holistic approach to energy management provides a 360-degree view of that efficiency.
We leverage building automation to monitor and control energy use throughout your facility.
We identify power quality issues to extend equipment lifespan and prevent critical energy disturbances.
Our focus involves integrating proven methods to improve your building's energy management solution.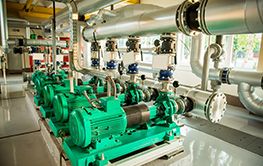 We can guide your team to select the best equipment that fits your energy management plan.
We collect data to maximize your building efficiency, improve performance and plan for scalabilty.
Our team of award-winning technicians provides operation, maintenance, and building repair services.
We can work with your onsite team to manage and maintain the assets that support your energy management plan.
Our team of expert service technicians can identify and protect your building management assets.
WHAT OUR CUSTOMERS ARE SAYING
Our clients recognize and value our distinctive and validated approach. No other organization matches our combination of building and energy systems expertise, analytics platform, engineering, & IT network professionals.  
Tell us about your project needs
Our turnkey approach ensures technology and engineering aligns to financial, sustainability, & efficiency goals.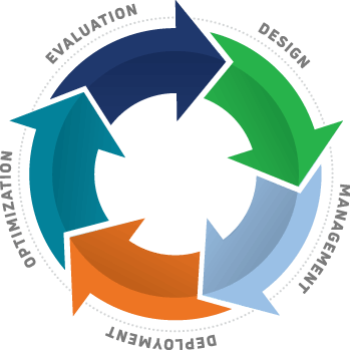 Connect with a Stark Rep Today
Stark Tech is a market leading turnkey provider with core expertise in building services and renewable technology applications. We specialize in creating customized integrated solutions that align energy efficiency and sustainability goals with the right technology and equipment.
After submitting the project request form, a Stark Tech representative will contact you within 48 hours. Also, you will receive regular email updates regarding the status of your request during the assessment process, along with additional information to help you make your decision.