compression Equipment Manufacturing Capabilities
Application design, build, and control services
Protect Your Energy Efficiency Investment by Ensuring Your Assets are Running at Peak Condition, Reduce Downtime and Improve the Lifespan of Your Buildings Energy Equipment with Round-the-Clock Support.
Digester and landfill renewable natural gas plant equipment for upgrading and comprehensive installations.
Systems for both instrument and service air to accommodate any flow rate, storage and pressure requirements.
Pump systems to manage up to thousands of gallons per minute of water, fuel, or caustic chemicals.
Specialty coatings to protect and extend component life. Skids can be covered by enclosures with ventilation & installation.
Industrial blowers, positive displacement blowers and centrifugal air blowers with application expertise support.
Industrial and small steam turbines with outputs from 750 KW to 250 MW and 1000 HP  up to 335,255 SPP HP max.
Comprehensive pump, blower, and fluid handling equipment repair and support services.
Compression equipment that's green, safe, efficient
Comprehensive in-house manufacturing to build and implement large-scale projects and systems
Stark Tech is a market-leading clean-tech integrator with a mission to drive positive change through digital and energy technologies. With core expertise in building services and renewable energy production, we specialize in creating customized solutions that align energy efficiency and sustainability goals with suitable building management systems and equipment.
Skid-mounted systems remove deficiencies in unrefined renewable natural gas, such as water, carbon dioxide, oxygenate, sulfur compounds, solvents, and liquefied petroleum gas. 
Stark Tech designs a number of skid system components for RNG and other industrial manufacturing applications. Systems like feed blowers increase pressure as part of the thermal gasification process to prepare raw materials for treatment and compression. Feed blowers pair seamlessly with gas dehydration equipment and mitigate high moisture levels. 
In vacuum blowers, carbon dioxide and methane membranes are separated to ensure the gas meets process specifications and requirements. 
Feed gas compressors can be added to the positive pressure side of methane membrane to keep downstream equipment and compressors from harm. 
Product gas compressors manage pipeline quality gas once it has reached 95% to 99% methane content and helps compress clean, dry RNG for transportation. 
Complete cooling systems maintain safe operating temperatures for processing.  For other fuel, water, air, and fluid flow needs, Stark Tech manufacturers simple to complex custom skids with distributed products available worldwide. 
Standard products are available for power applications, food and hygienic processes, industrial manufacturing, and chemical manufacturing. Call 1-800-452-8237. 
CHOOSE THE SERVICE FOR YOUR NEEDS
Our turnkey services and engineering support capabilities can be provided separately or combined for an integrated solution that delivers the results needed to achieve your optimization goals and objectives.  
Turnkey Project Management
End-to-End support from concept and design through project management & commissioning to scope and budget.
Our building technologies service can unlock untapped savings by controlling & managing your energy use.
Command center live monitoring, strategic action and service that minimize operational disruptions and optimize performance.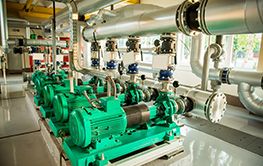 Engineered solutions for HVAC, critical power, thermal applications to control temperature, humidity & IAQ.
Factory-trained & certified OEM service provider, including start-up, configuration & inspection qualification. 
Battery energy storage systems and engineering support for large-scale deployments and microgrid applications.
Clean-tech solutions, including solar development, energy master planning, consulting, and implementation.
High-quality skid systems with engineering for compressed air, liquid applications, landfill, biogas & wastewater.
WHAT OUR CUSTOMERS ARE SAYING
Our clients recognize and value our distinctive and validated approach. No other organization matches our combination of building and energy systems expertise, analytics platform, engineering, & IT network professionals.  
Tell us about your project needs
Our turnkey approach ensures technology and engineering aligns to financial, sustainability, & efficiency goals.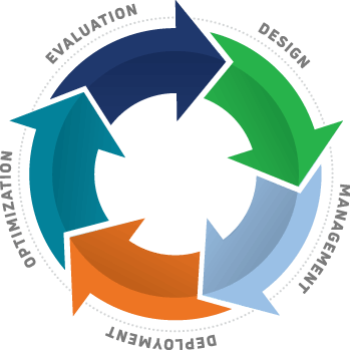 Connect with a Stark Rep Today
Stark Tech is a market leading turnkey provider with core expertise in building services and renewable technology applications. We specialize in creating customized integrated solutions that align energy efficiency and sustainability goals with the right technology and equipment.
After submitting the project request form, a Stark Tech representative will contact you within 48 hours. Also, you will receive regular email updates regarding the status of your request during the assessment process, along with additional information to help you make your decision.